Tag Archive: vintage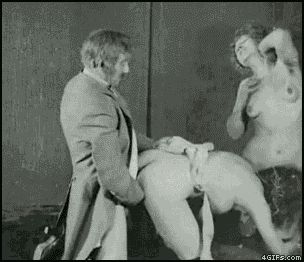 http://news.bbc.co.uk/1/hi/england/essex/8589766.stm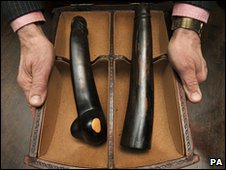 Two historic sex toys thought to date back to the 1700s have been sold at an Essex auction for £3,600.
The wooden items, believed to be French, were auctioned at Brentwood Antiques Auction on Thursday.
Auctioneer Wendy Wood said: "You might laugh but it's a good opportunity for investment. You won't see another one in a long time."
An anonymous bidder bought the pair which come with their own leather-lined case.
One of the objects measures 10in (25cm) and the other 11in (28cm).
Staff at the auction described the sex toys as "extraordinary and exceptionally rare".
The catalogue description read: "Designed to please Lot 340 – an extraordinary and exceptionally rare "Travel Godermiche".
"A pair of wooden phallus contained within a fitted kid leather covered Treen case with strap fleurs-de-lys decoration
"The case, although having a re-lined interior appears to have age commensurate with the phallus."